Ord system allows you to print an order summary. This helps to manage the process of order preparation and delivery. You can print a summary of an order from the order card or from mobile APP
You can print two types of documents: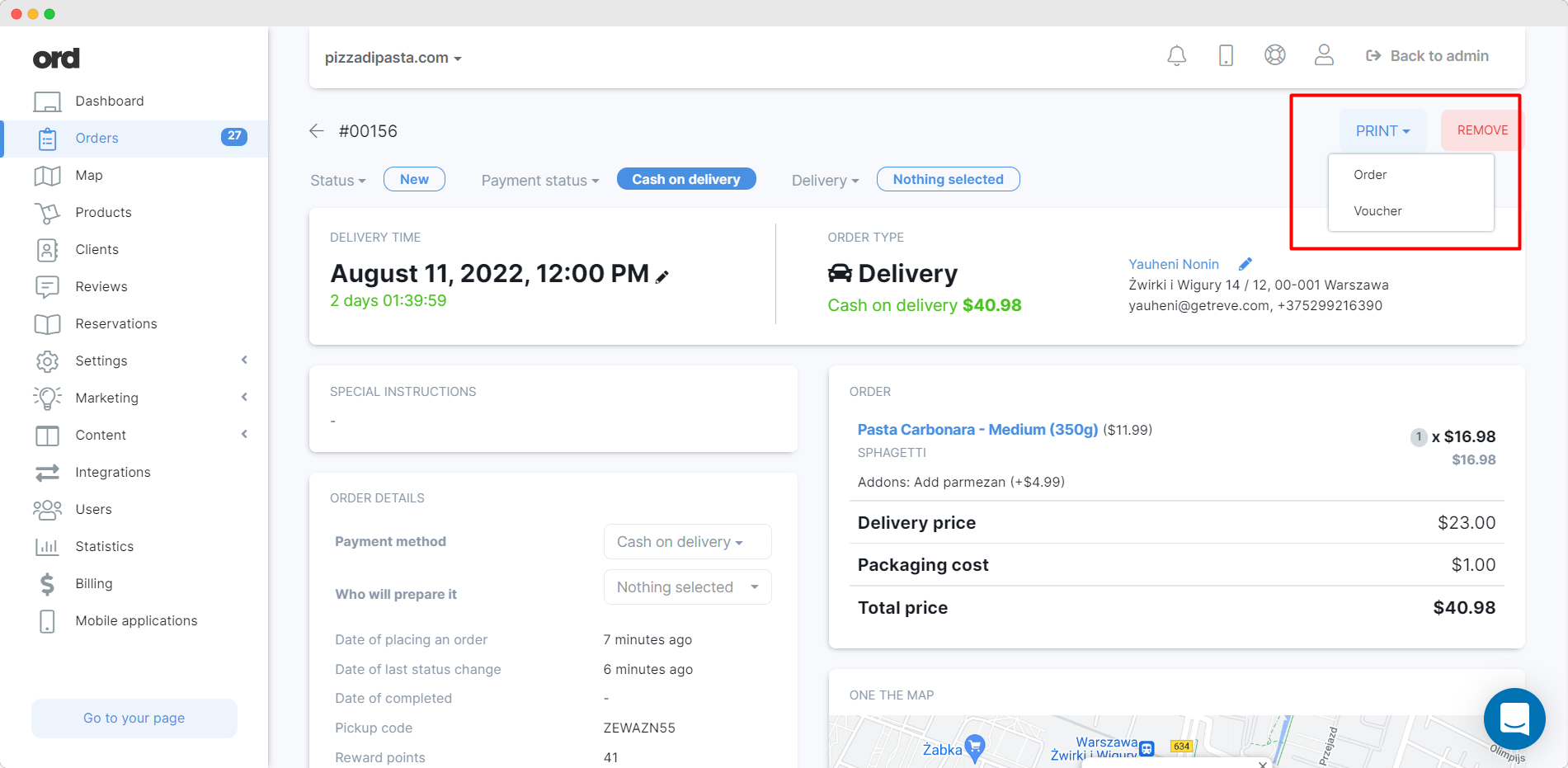 The order summary is a single-page summary with all the important information about the order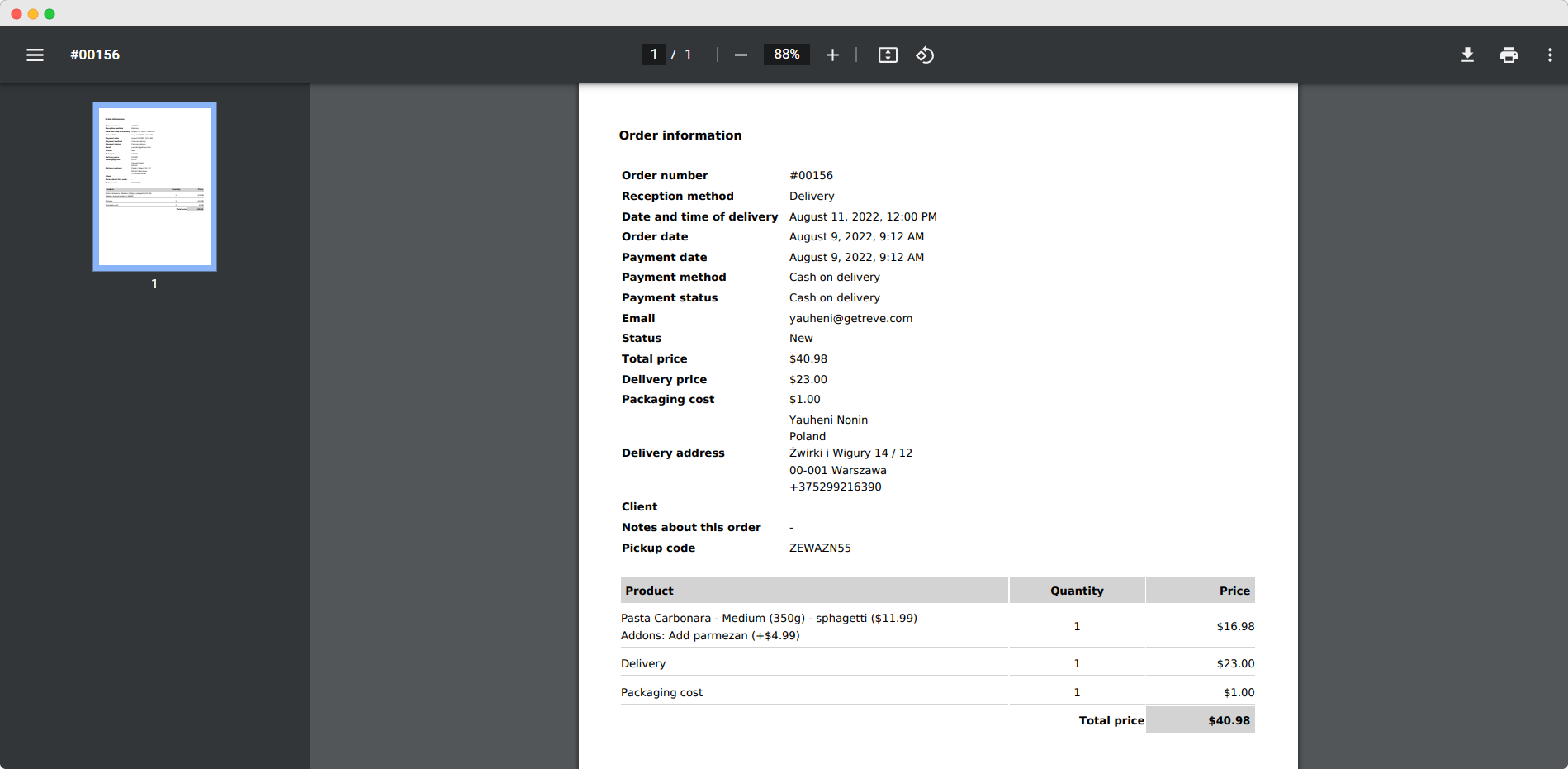 If you need something more sophisticated you can print the order voucher. Order voucher is mostly used for in the kitchen, but it can be used also as a sticker to the box when you're using a pick-up or table delivery.