In the delivery section, you can also enable delivery directly to the table in your restaurant.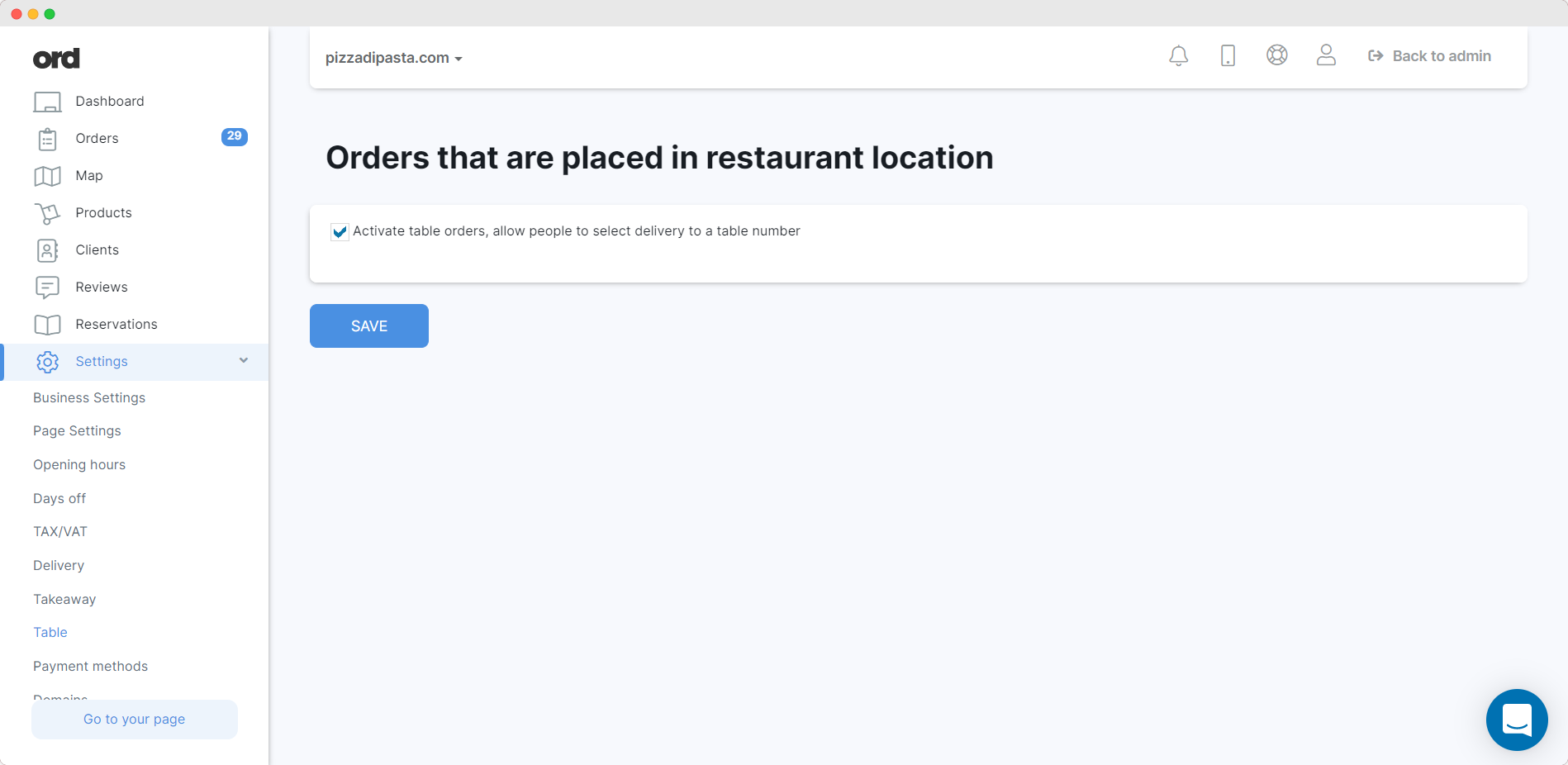 When table orders are enabled, people can order food from the table. They will have an option to select table delivery: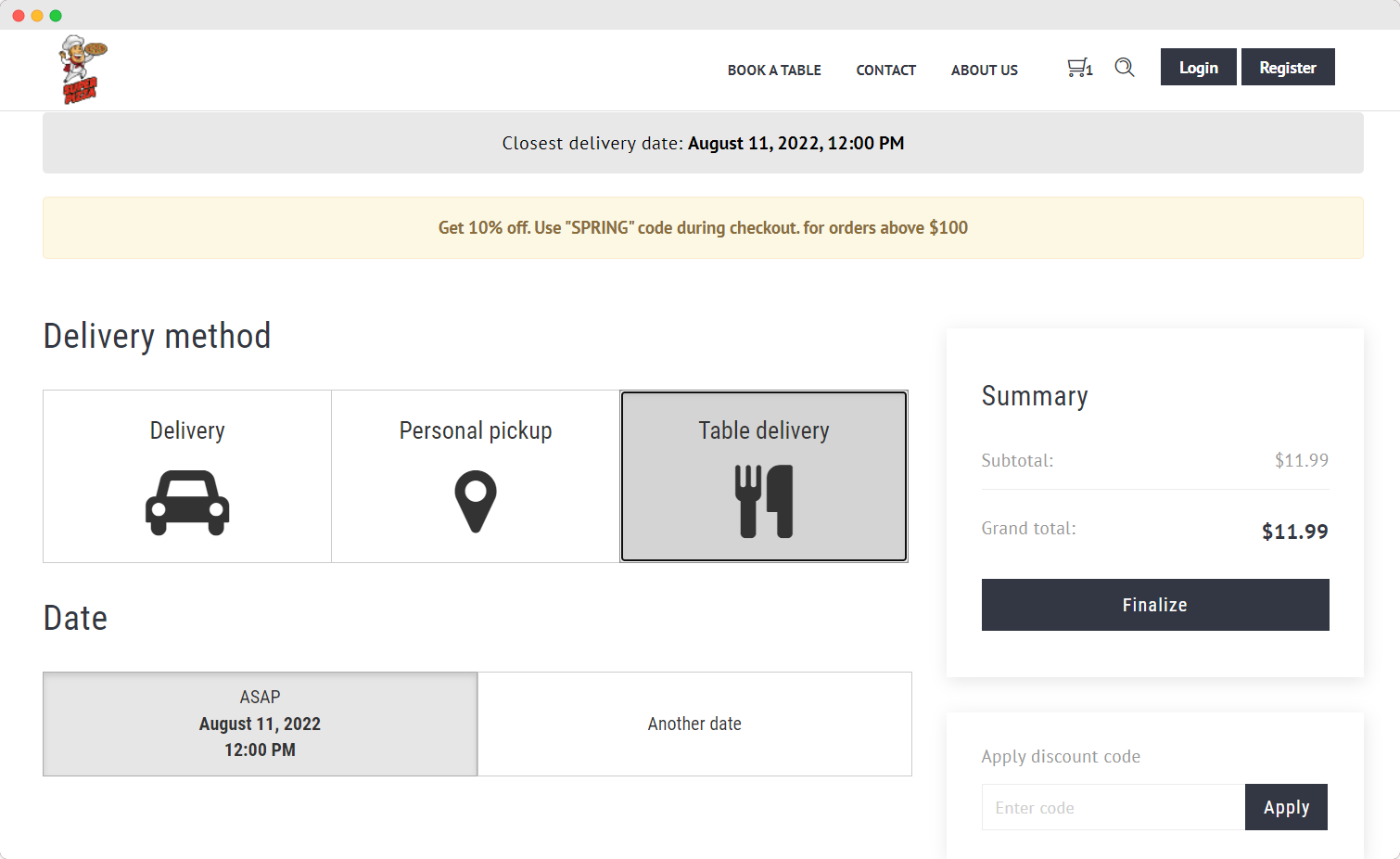 ATTENTION!
When people select a table option they will have to provide a table number in the next step: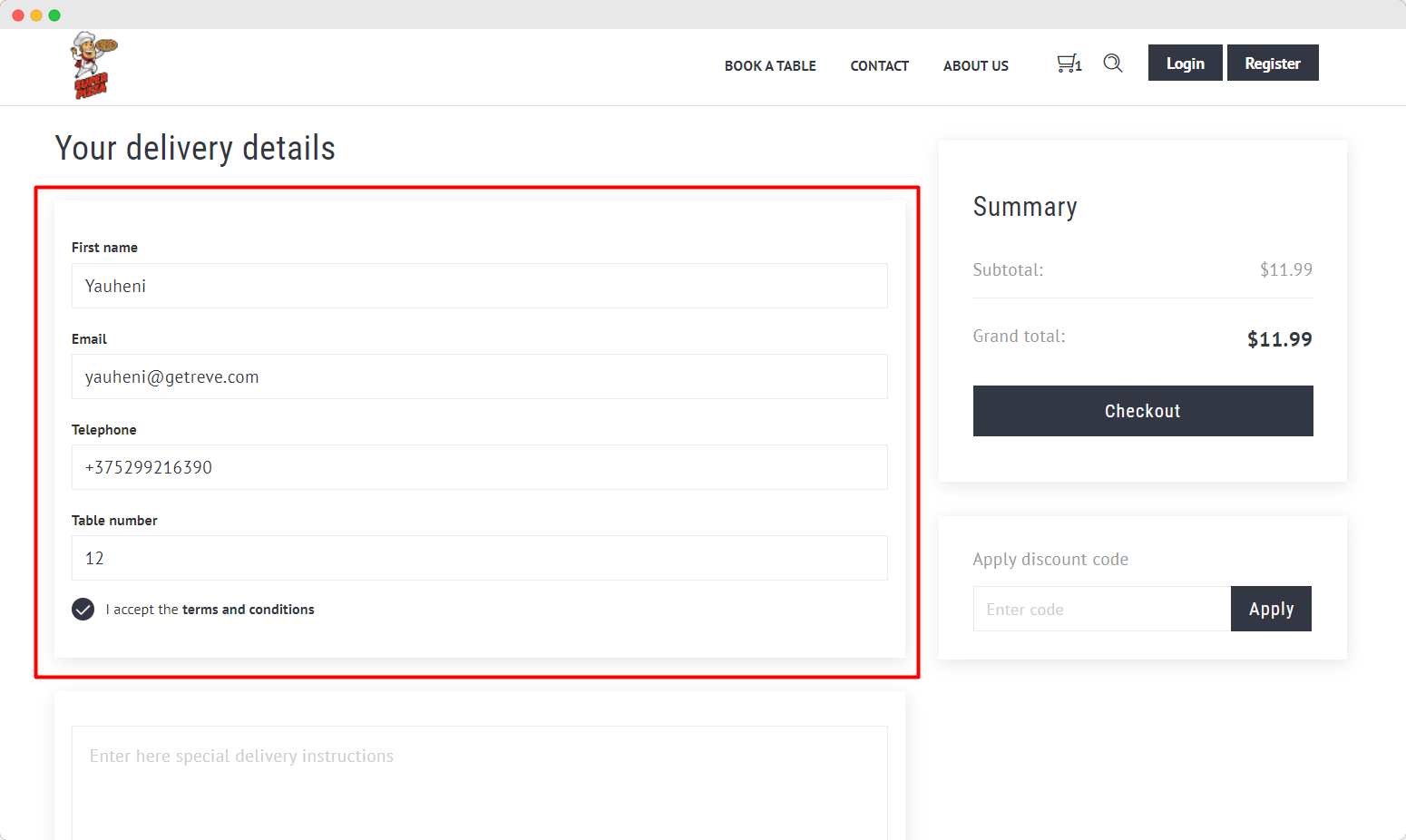 WARNING!
In the next step client simply select a payment method. At the end your client will receive a unique QR and pickup code that can be used by both client and waiter to complete the order: