Suggested products are another very useful tool that allows you to increase the final value of the entire basket.
It defines what additional products will be suggested for purchase on the product card here: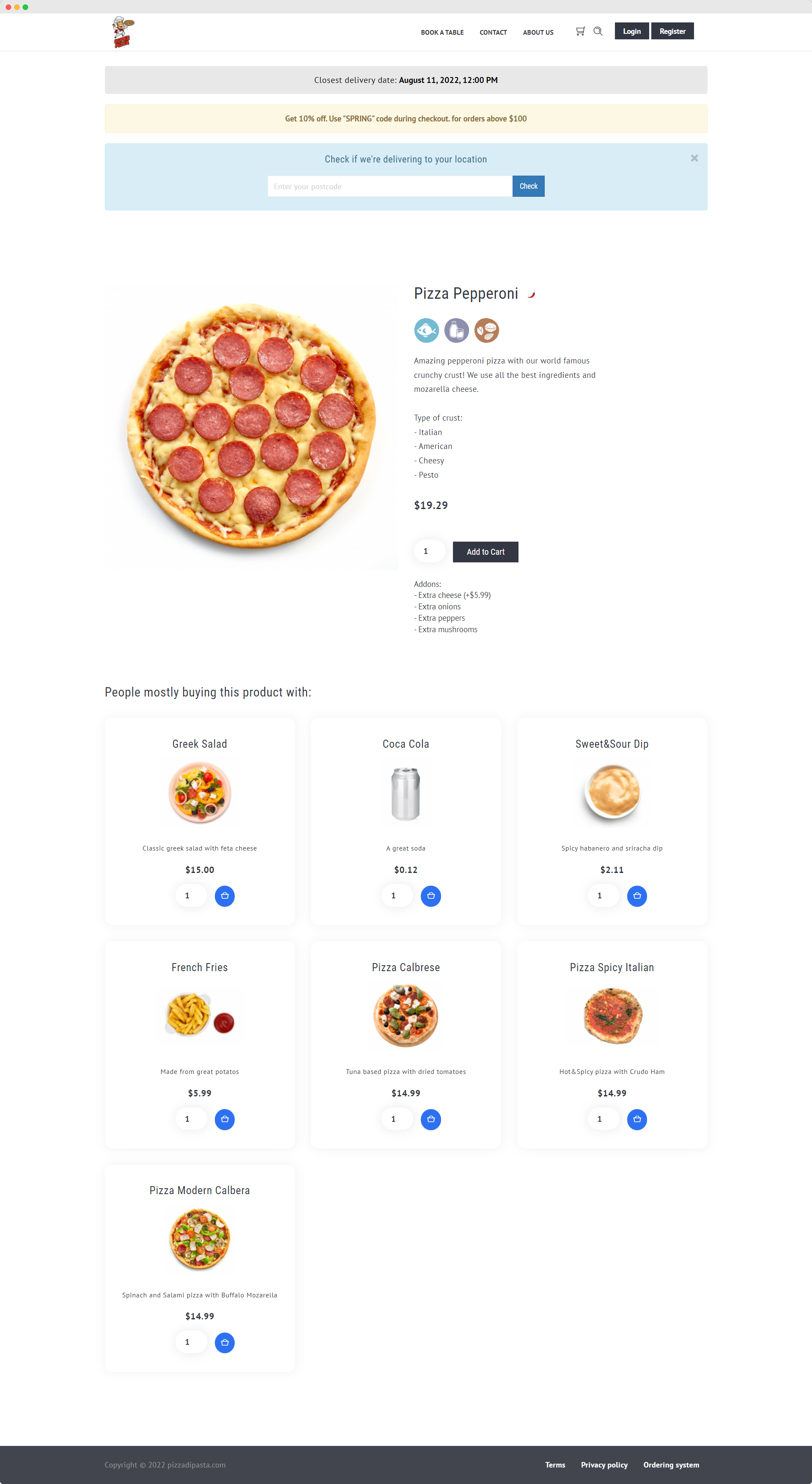 In this way, you can suggest to customers what to order for a specific menu item. Perfect for pizzas, toppings, and drinks as well as other types of L, XL, XXL ordering.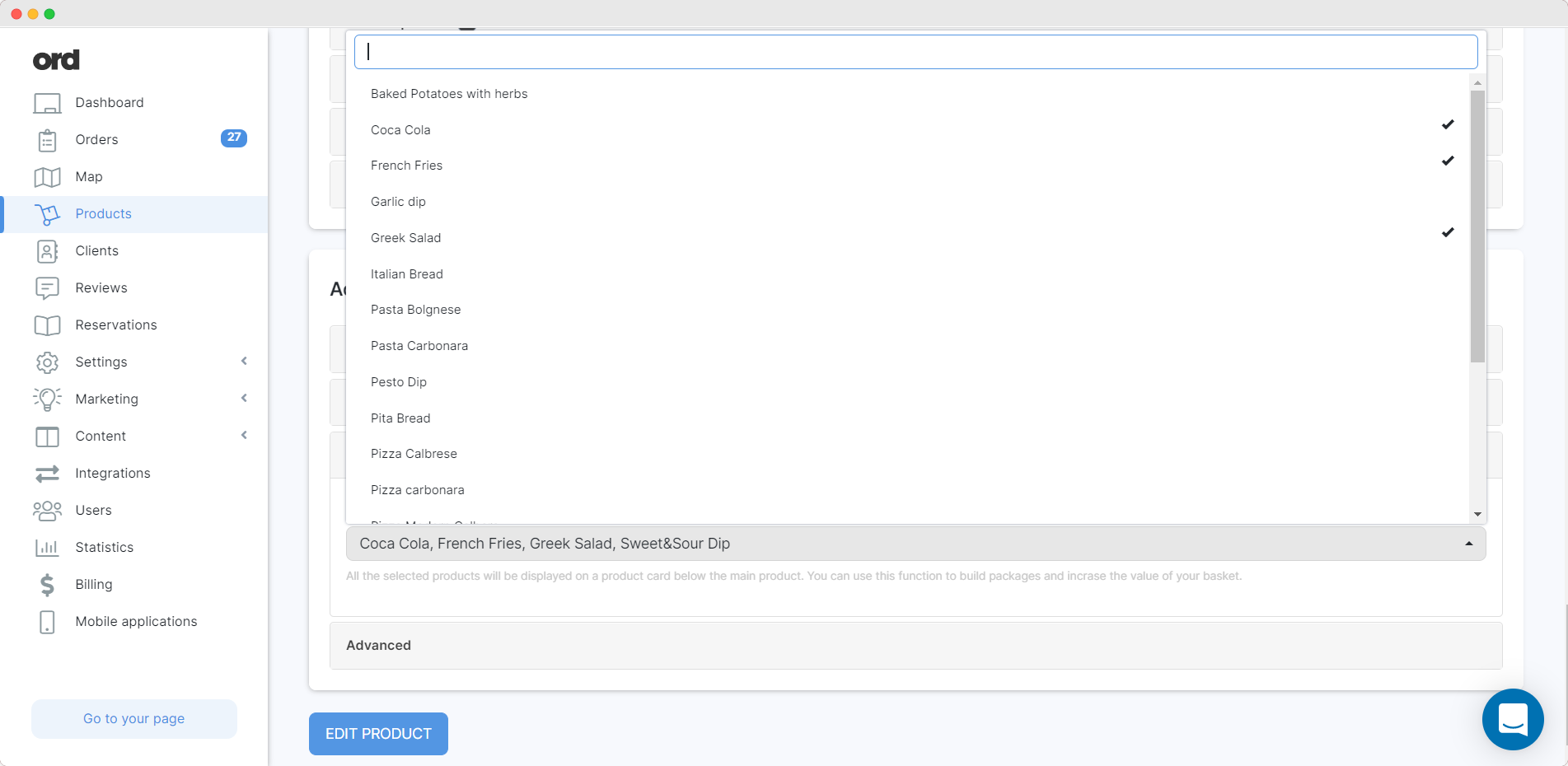 To add a suggested product:
1) Edit existed product or create a new one
2) In the corresponding tab, simply specify suggested products for the one you are configuring.
You have also some other options for suggested products. The system can add them automatically without you selecting them manually. Go to settings -> page and switch that on: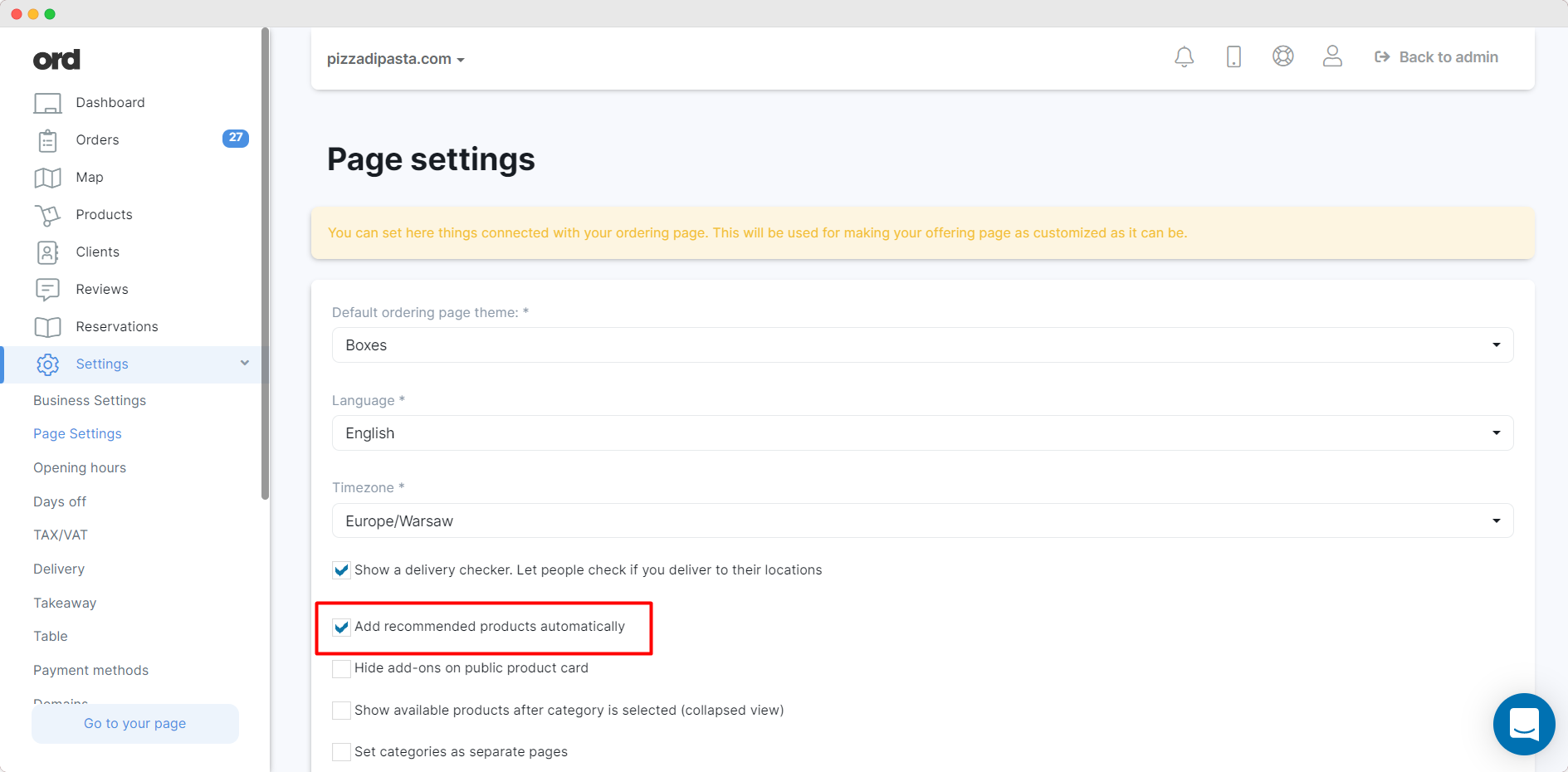 WARNING!
If you did that 3 most popular items will be added as suggested products